Contact Us
Tel: +44 (0) 20 7420 9444
Email: info@tcce.co.uk
Practice-Based Research Degrees in the Arts: Problems and Prospects
Fri 24 March 2017, 12noon - 1.50pm
FREE, registration essential to reserve your place.
Meeting Room 3 (New Wing)
Somerset House
Strand
London WC2R 1LA
MICHAEL CRAIG-MARTIN: "There are hundreds of kids in Britain doing PhDs – PhDs! – in fine art….It could not be a worse situation"

(Baldessari and Craig-Martin 2009, 45-6)
The last decade has seen significant growth in the number of practice-based or practice-led research degrees offered by universities and art schools. This event will examine the problems and prospects for such courses. How do students and supervisors understand the relationship between the practice and thesis components of the project? How should they do so? What are the broader effects on artistic practice of training within such a framework? Ultimately, are practice-based research degrees fit for purpose?
Speakers to include:
Dr. Jonathan Clark (Head of Research, Trinity Laban Conservatoire)
Dr. Jane Wildgoose (Artist, Researcher, Broadcaster)
Chair:
Dr. Sacha Golob (King's College London, Philosophy and Director CPVA)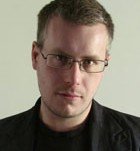 This event is brought to you by The Culture Capital Exchange in collaboration with the Centre for Philosophy and the Visual Arts @ King's College London
Image: The Wildgoose Memorial Library © Jane Wildgoose