Contact Us
Tel: +44 (0) 20 7420 9444
Email: info@tcce.co.uk
Following Invisible Lines: A speculative design workshop for GPS futures
Fri 24 March 2017, 12 noon - 4.45pm
FREE, registration is essential to reserve your place.
Meeting Room 4 (New Wing)
Somerset House
Strand
London WC2R 1LA
We use GPS every day, but how much do we know about the satellites and systems which make it work?
In this half day workshop we will use Speculative Design to explore the back end of GPS. In Speculative Design we create objects and services for different possible worlds, thereby critiquing the ways they are used today. In the workshop, you will respond to a design brief for a fictional, GPS-themed scenario. You don't need any experience in design to join this workshop, all skill sets are welcome, just bring an open mind and a willingness to explore and collaborate.
Workshop will be lead by Christopher Wood and Soomi Park from the Media & Arts Technology Programme, Queen Mary University of London.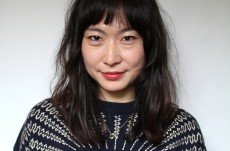 Image credit: Soomi Park