Contact Us
Tel: +44 (0) 20 7420 9444
Email: info@tcce.co.uk
Folk music composed by a computer!?
Sat 25 March 2017, 12noon - 2pm
FREE, registration essential to reserve your place. Own instruments optional.
Newsroom
London South Bank University
London Road Building, 100-116 London Road
London SE1 6LN
Folk music, by its nature, involves folks. So it's absurd to think a computer can compose such music. This unique event – part presentation, concert and workshop – shows how it's not absurd at all!
Our international research and creative team has been applying methods of "machine learning" to modeling folk music – specifically, tens of thousands of "Celtic" tunes typically played in pubs and festivals around Ireland, France and the UK. The result is a computer program that can generate an endless number of tunes. With human interpretation, these tunes can become music sharing a surprising number of qualities with "genuine" folk music.
This event kicks off with a fun presentation about what "machine learning" is, and how we are applying it to compose music. Then there will be a short concert of music played by master musicians, who will weave together traditional tunes with computer-generated ones.
Will you be able to tell which is which? Then the musicians will lead a workshop for attendees who bring their own instruments to learn to play, one phrase at a time, a computer-generated tune.
We will finish with a discussion and question and answer session.
Bob L. Sturm
(Lecturer in Digital Media/ Deputy Director MAT, Queen Mary University of London)
Bob specialises in engineering and evaluating computer systems that can listen to and make sense of sound and music.
Oded Ben-Tal
(Senior Lecturer in Music Composition, Kingston University)
Oded is a composer and researcher working at the intersection of music, computing, and cognition.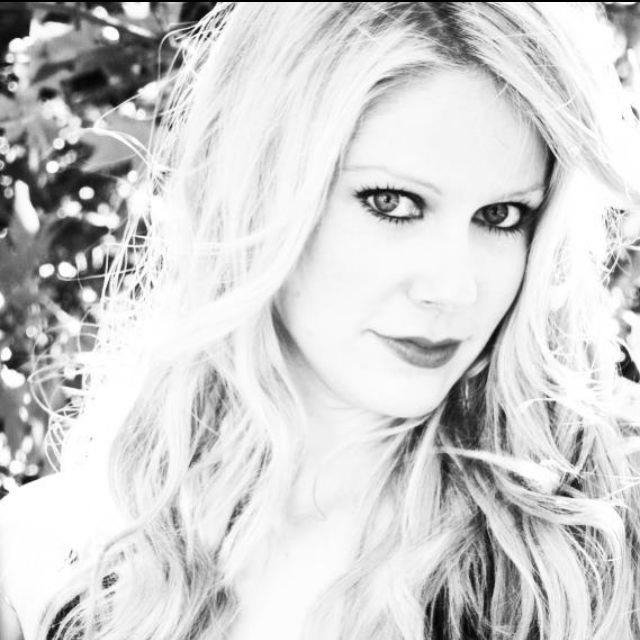 Eimear McGeown
(flute/whistles)
A First Class Honours graduate from the Trinity College of Music, London, the Irish flautist, Eimear McGeown, has established a busy and varied career both classically and on the Traditional Irish flute. She has appeared as a soloist in North and South America, South Korea, Japan, The Philippines and throughout Europe. Two of her most notable performances have been on BBC's Last Night of the Proms and the World Premiere of Dave Morris' Concerto in the Library of Congress in Washington DC. She has recorded with numerous artists on albums for Decca, Universal and Chandos, and played on BBC Radio, Classic FM and RTE Lyric FM.
On the Irish flute, she holds two All Ireland titles and has released a Celtic EP. She has recorded on two of Barry Douglas' Celtic albums, which both feature several of her own compositions.  Eimear has played in London's West End hit, Lord of the Rings, and is a member of Irish Memory Orchestra, who recently performed at the Sori International Music Festival in South Korea.  She's also active in the Pop music scene, playing with X Factor winner Matt Cardle on the National Television Awards, and supporting The Pogues in the Echo Arena, Liverpool.
"Eimear McGeown on Irish flutes sounded expert, bending notes in ways I have never heard before." (Washington Post)
"McGeown's performance was a dazzling display of flute virtuosity" (Belfast Telegraph)
"McGeown, for whose wide-ranging talents this was written, made it's loose agenda of contemporary and traditional styles surprisingly persuasive" (Irish Times)
Tad Sargent (bouzouki)
Tad Sargent is a London born musician, whose family roots originate in Castlebar, County Mayo. His musical journey began with the piano, and in 2002 led to the bodhrán (Irish drum), after re-discovering his childhood passion for traditional Irish music. His education in Irish music evolved through many years of playing at Irish sessions, run by living legends such as banjo player, Mick O'Connor.  He later picked up the bouzouki, and now enjoys great demand as a multi-instrumental Irish accompanist.
Tad has performed and recorded with leading musicians and groups such as Luke Daniels, Sylvain Barou and Cara Dillon.  He released an album with pop legend Tony Christie (Amarillo fame) in 2015, as a member of Ranagri, and also plays with CrossHarbour, who released a critically acclaimed album in 2014. He's currently working with virtuosic uilleann piper Loïc Bléjean, with whom he released an album in Autumn 2016.
Tad has played throughout Europe, USA, and at many of the top venues and festivals around the UK, including the Albert Hall, Glastonbury Festival and Cambridge Folk Festival.  His playing can be heard on recordings and film soundtracks, including Burke and Hare, (2010, dir. John Landis), Barule's album, Mananans Cloak, and Tony Christie's album The Great Irish Song Book.  He has performed on BBC TV and radio, and makes regular media appearances in the UK and Europe.  Tad is the resident bodhrán and Irish music accompaniment tutor at the Irish Cultural Centre in Hammersmith.
Daren Banarsë
(wooden melodica)
Born in London, of Irish and Indian parents, Daren Banarsë studied classical piano at Trinity College of Music. He went on to teach himself composition, with the aim of writing for TV, under the pseudonym Troy Banarzi.  After a lucky break with music agency, Inter Angel, he soon became established as a leading media composer, with recordings featuring on hundreds of TV shows and adverts, including The Apprentice, Top Gear, and Horizon.
An interest in the contemporary arts drew him back to college, this time as a postgraduate, studying experimental composition. Here, he worked on his first multi-media composition, Euphonika, part broadcast on Channel 4, and funded by the Arts Council. More works followed, including musical sculptures for the Courtauld Institute of Art, and performances at Tate Britain and the Hayward Gallery.  In 2009 he collaborated with sound artist, Scanner; performed his large-scale Requiem for the Missing at Somerset House; and wrote an orchestral piece for the Rambert Dance Company. The following year he joined the faculty of Goldsmiths College, University of London, teaching composition.
For the last decade, Daren has been drawn back to the traditional music of Ireland, where he spent much of his youth.  He is now a regular player at London's Irish music sessions, and specialises in composing and recording compositions at the intersection of classical and folk music.
Supported by AHRC
Image credits: Main promotional image by Bob L Sturm
Tad Sargent photograph: Matthew North 
Daren Banarsë photograph: Eleonore de Bonneval