Contact Us
Tel: +44 (0) 20 7420 9444
Email: info@tcce.co.uk

Women, Fashion and Power
Tue 21 October 2014, Doors: 6.30pm Event: 6.45pm - 8.30pm.
FREE, but booking essential
London College Of Fashion
University of the Arts London
272 High Holborn
London WC1V  7EY
In recent years, matters of dress have featured in discussions of sexism in politics, street harassment, rape blame and unobtainable body image ideals. From pop culture icons such as Madonna and Beyonce to political power players such as Theresa May and Hilary Clinton, what a woman chooses to wear is often more closely scrutinised and discussed than her actions and achievements.  At the same time, women's consumption of clothes and diverse senses of dress have been a driving force for the success of the fashion industry.
This debate asks pressing questions about women and dress. Is it possible to square modern feminism with fashion forwardness? How can we better understand women and dress in the global religious and political contexts? And with a US election pending, are we about to witness the rise of the first female trouser-suited president? In this discussion a panel including Professor Frances Corner OBE, Heather Rabbatts CBE, Jenna Rossi-Camus and Shahidha Bari considers what women wear in public life, whether it matters and how, and invites the audience's opinions and participation in the debate.
This panel responds to a major new exhibition opening at the Design Museum this autumn, WOMEN FASHION POWER designed by the world renowned architect Zaha Hadid, the exhibition is co-curated by fashion expert and commentator Colin McDowell and Donna Loveday, Head of Curatorial at the Design Museum.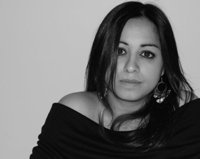 Dr Shahidha Bari
Dr Shahidha Bari's work spans across the fields of culture, politics and philosophy, along side teaching she's also a founding member of the intellectual salon, How to Live, a project dedicated to cultivating academic and artistic engagements with politics, philosophy, and contemporary life, and sits on the editorial board of New Formations: A journal of culture/theory/politics.  She is also a trustee of Arts Emergency, a charity dedicated to encouraging young people from disadvantaged backgrounds to study arts subjects at university. In 2011, Shahidha was selected as one of ten AHRC BBC Radio 3 'New Generation Thinkers'.  You can hear her regularly on Radio 4's Front Row and read her reviews in Times Higher Education and the Guardian.


Heather Rabbatts
Heather Rabbatts (CBE) began her career as a barrister, before becoming a senior executive across a number of sectors including government media and sport. She was a government advisor, a senior executive in public services and the youngest CEO in the UK. She has also had considerable experience in both private equity and public markets including the restructuring of Millwall Football Club, securing the involvement of an American investment banker and their sporting promotion. Her media career includes the BBC, Channel 4 and Tiger Aspect Productions.  Heather has recently held Chairmanship of Shed Media (known for brands such as Super Nanny, New Tricks, Who Do You Think You Are, The Voice), where she led the sale to Time Warner and delist from the public markets. Heather was the first woman to be appointed to the Board of the Football Association, and she has a portfolio of non-executive roles, including Grosvenor Estates GBI, Crossrail and the Royal Opera House; she has also been appointed to the Supervisory Board of the Foreign and Commonwealth Office. In February 2013 she was voted one of the 100 most powerful women in the UK by Woman's Hour on BBC Radio 4. Heather is currently Managing Director of Smuggler Entertainment (a TV/Film Production company) and is a non-executive board member for Arts Alliance (a major film/ digital investment fund).
Professor Frances Corner OBE
Professor Frances Corner OBE is Head of London College of Fashion and Pro Vice-Chancellor of University of the Arts London.  She has over 20 years' experience within the higher education sector at a national and international level. Named a London Leader for Sustainability in 2009, Frances champions the use of fashion as an agent for innovation and change, particularly in the areas of sustainability, health and well-being.  She plays an active role in advising stakeholders on the future of the fashion industry and the role that higher education can play in the development and support of the creative industries.  She sits on the British Fashion Council Advisory Board, is Chair of the International Foundation of Fashion Technology Institutes and a Trustee of The Wallace Collection. She holds a DPhil from Oxford, publishes widely on art and design education and has recently published her first book entitled 'Why Fashion Matters.' (Thames and Hudson)

Jenna Rossi-Camus
Jenna Rossi-Camus is a London-based fashion curator and exhibition designer. As assistant curator of the Design Museum's Current exhibition Women Fashion Power, she crafted the  timeline display  of women's history and fashion history in tandem. Prior to her post at the Design Museum, Jenna curated Moving Textiles: Digital Encounters at the Herbert Reade Gallery, Browns 40 Years of Fashion Innovation, and contributed to Diana Vreeland After Diana Vreeland (Venice, 2012), The Simone Handbag Museum (Korea, 2012), and Britannia 1951-53 (Selfridges, 2012). She has worked in the dress collections of the Museum of London and the Museum of the City of New York and was a founder of the Beyond Retro Vintage Textile Archive.  She holds and MA in Fashion Curation from London College of Fashion, and begins a PhD at the new Centre for Fashion Curation (LCF) examining Fashion and Humour in early 2015.